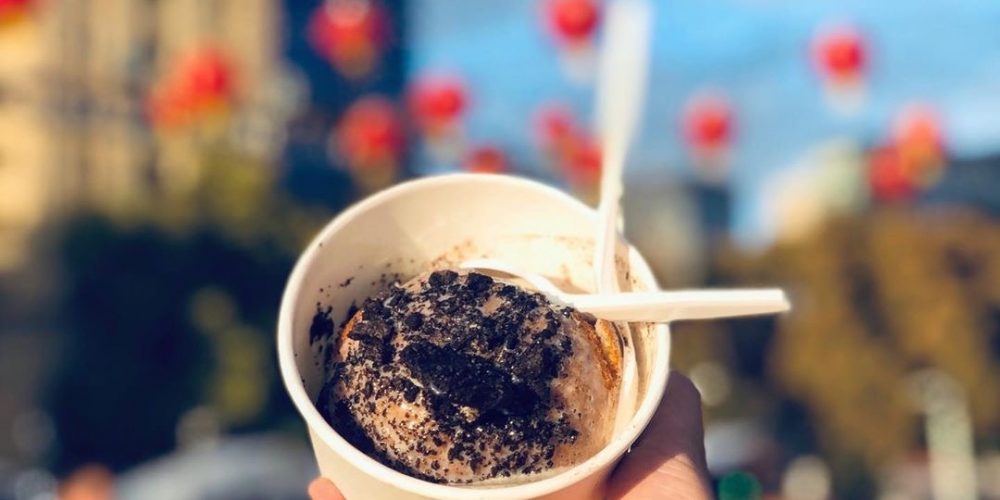 I think it's safe to say we all have a fond memory of enjoying our favourite ice cold dessert on a hot summer's day. Whether it be a gelato or an icy pole, one lick would make your day 100 million times better, and that's not an exaggeration, our scientists measured it! (Note: our lawyers have advised us to admit that in fact we have not conducted any scientific experiments on enjoyment levels)
As a celebration of everything great about growing up and living in Perth, we've been asking some of the members of our extended Il Gelato family what their fondest gelato memory is.
This week is the lovely Maria from Fry'd Ice Cream.
Walk Down Memory Lane
Maria's favourite ice cream memory is eating fried ice cream at her parents Chinese Restaurant. If she was anything like me growing up, I can imagine she grabbed a few extra scoops and hid under a table hoping Mum and Dad would never find her (maybe that's just me).
Favourite Flavour
We like to think your favourite flavour of Il Gelato says a lot about you, so we asked Maria what her favourite flavour was.
Maria loves all the flavours at Il Gelato and like Miss Lily Goo from (@houseofgoo) she couldn't go past the Mango Sorbet and our famous Mini Cones.
What your favourite flavour says about you:
Mini Cones – You're young at heart and agree with the saying that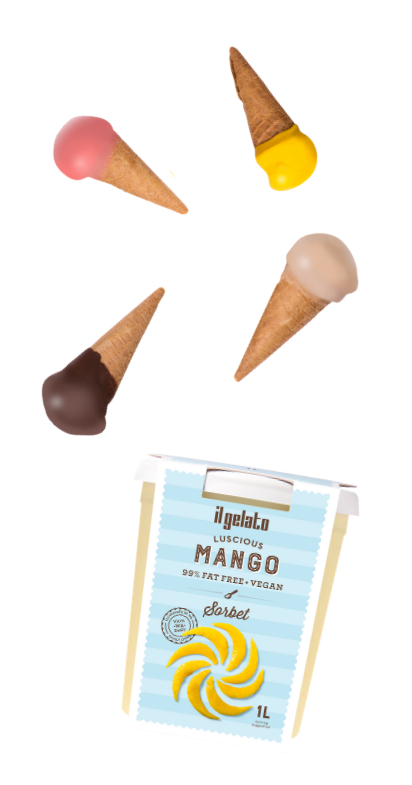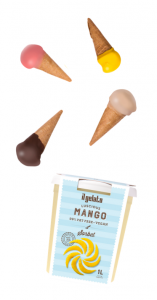 "good things come in small packages".
Luscious Mango Sorbet – You like a tropical twist on a classic and prefer a day at the beach soaking up the sun to a cold winter morning (who can blame you!)
Flavour Creations
Maria is of course no stranger to awesome flavour creations making the best god damned fried ice cream in the world! Every ball is packed full of creamy goodness and is handmade with love.
Fried ice cream, in this case fried scoops of our very own Il Gelato, is the perfect combination of Chinese and Western Cultures, much like Maria herself. Some of the flavours include: Cookies & Cream, Vanilla Bean & Salted Caramel, Green Tea & White Chocolate, Milk Tea, and Pandan & Coconut and she's just getting started!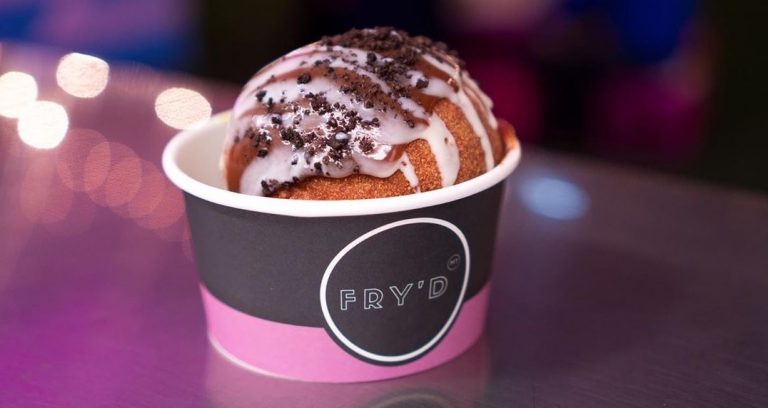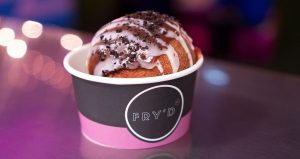 Being a connoisseur of all things delicious we asked Maria if she had any out-there foodie creations she could think of and she was adamant that "Sticky Date Pudding Gelato" would definitely be something worth trying, and we agree! So keep your eyes peeled.
If you haven't already tried Fry'd, what are you even doing with your life? Stop reading and go try one right now! And follow her @frydmt_ while you're at it.
We'll be sharing more gelato memories and flavour creations from our little community, and would also like to know what your favourite flavour is, so hit us up @ilgelato_
– Lisa Calabro, Il Gelato HQ