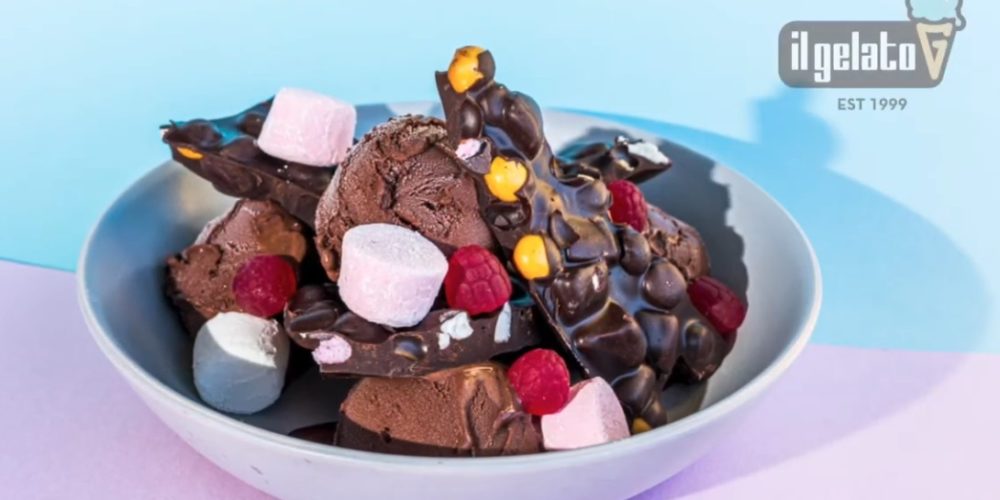 This super simple four ingredient rocky road recipe is easy, and we mean super easy! Anyone could make it. We could make it blindfolded with our hands tied behind our back while juggling flaming swords on a tightrope suspended above a pit of venomous sakes!
Ingredients
500g of your favourite chocolate (chocolate is the main ingredient so don't skimp on the chocolate!)
200g of marshmallows (chopped or mini marshmallows; whatever floats your boat)
100g of raspberry lollies
50g of nuts (we used pretzel balls)
Preparation Time
This recipe will take roughly 10 minutes and makes 10 generous servings.
Method
Chop the marshmallows into bite size pieces, or use mini marshmallows.
Melt the chocolate. First start a fire by gathering up leaves and twigs from your garden (see: how to build a fire) or simply melt your chocolate by using a microwave, stirring every 30 seconds*
Combine the melted chocolate, marshmallows, raspberry lollies and nuts in a large mixing bowl and mix well.
Pour the mixture into a lined slice tin and refrigerate until set (this takes roughly 20-30 minutes)
Remove from the fridge at least 20 minutes before serving (to help with the slicing).
Combine with a scoop or two of your favourite gelato.
Enjoy!
*Handy Tip – add a tablespoon of oil (any kind of vegetable oil will do, we used grape-seed) to the chocolate when melting, to help with cutting.
Remember to share your creation with us @ilgelato_ and use the hashtag #weloveilgelato
Recipe Courtesy of Lisa, Gelato HQ