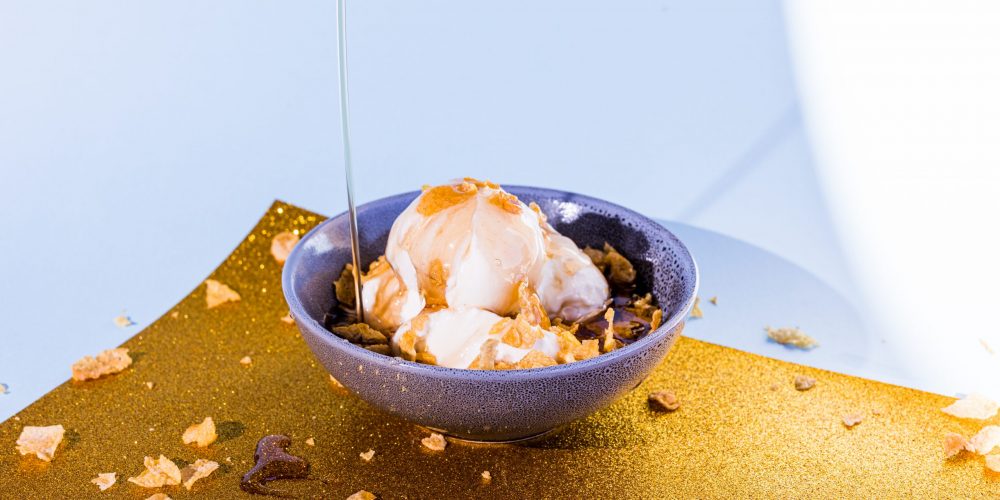 A collection of our favourite breakfast recipes here at Il Gelato. They are all super tasty and all feature the best gelato in the world!
Cornflake & Gelato Breakfast
This cornflake, maple syrup and Madagascan Vanilla Bean Gelato creation is truly the breakfast of champions and is super simple to make!