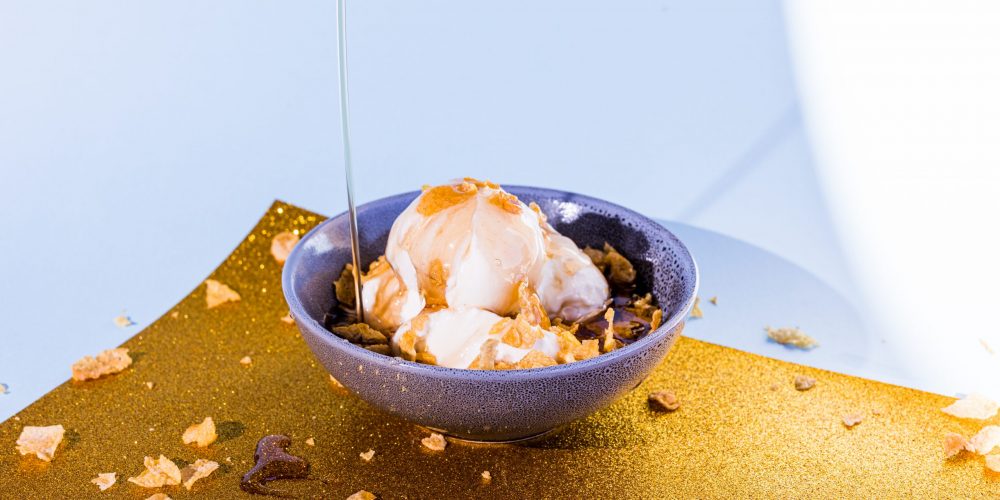 A collection of our favourite breakfast recipes here at Il Gelato. They are all super tasty and all feature the best gelato in the world!
Cornflake & Gelato Breakfast
This cornflake, maple syrup and Madagascan Vanilla Bean Gelato creation is truly the breakfast of champions and is super simple to make!
Brioche with Gelato
In Calabria we are known for enjoying a Brioche Ice Cream Sandwich (panino al gelato) on hot summer days.
To try it for yourself just grab your favourite brioche (perhaps from your local bakery, or one you made yourself if you're very fancy) chuck in a scoop of gelato (we chose vanilla) and simply heat in a pie maker or sandwich press for a few minutes till nice and toasty. Enjoy!
Remember to share your creation with us @ilgelato_ and use the hashtag #weloveilgelato
Recipe courtesy of Lisa, Gelato HQ